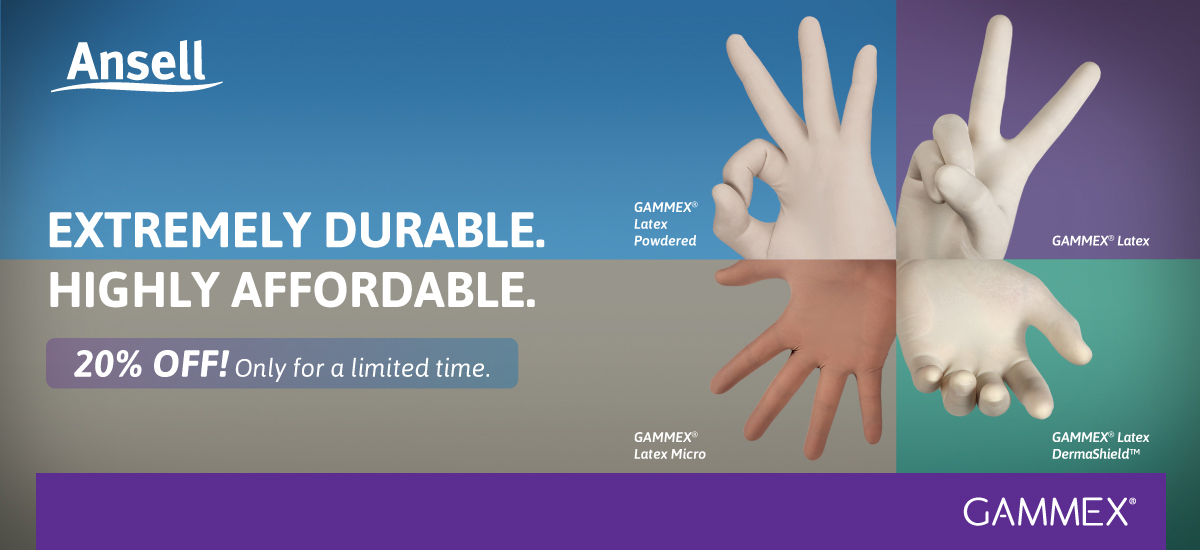 Driven by innovation, Ansell's range of latex surgical gloves is engineered to respond to the evolving needs of the surgical community.
Thanks to their unique formulations, cutting-edge technologies, ergonomic comfort, and advanced allergy protection, more healthcare workers around the world choose GAMMEX® latex gloves and entrust their hands to our products.
GAMMEX Latex Surgical Gloves
GAMMEX Latex Micro Surgical Gloves
GAMMEX Latex Dermashield Surgical Gloves
GAMMEX Latex Powdered Surgical Gloves
---
DOWNLOAD REFERENCE MATERIALS
Watch Ansell GAMMEX Videos
Newsletter
Please enter your email address to subscribe to our newsletters.