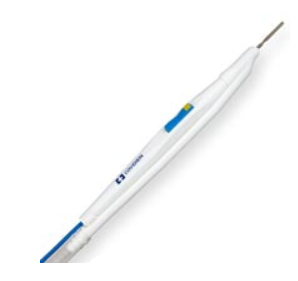 VALLEYLAB DIATHERMY ROCKER PENCIL - Ctn/50
Code: VLE2515
Supplier Part: E2515
Unit: ctn
Rocker switch pencil with stainless steel hex-locking blade electrode, AccuVac™ smoke evacuation attachment, holster.
Cord Length: 10' (3 m)
Accepts all standard 3/32" (2.4 mm) shaft electrodes
Hand switching pencils are available with either button or rocker switch controls to accommodate the surgeon's preference. Switches have a high level of tactile feedback — surgeons can hear and feel the switch engage, preventing accidental activation of the device. Also available with the accessory holster and with the AccuVac™ smoke attachment.
Foot switching pencils provide exceptional versatility for general electrosurgery procedures.
Request further information on this product
Newsletter
Please enter your email address to subscribe to our newsletters.