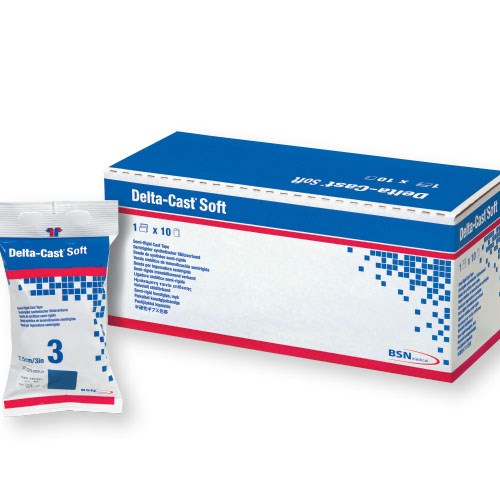 Delta-Cast® Soft 7.5cmx 3.6m - Box/10
Code: SN72708-22
Supplier Part: 72708-22
Unit: box
Delta-Cast® Soft 7.5cmx 3.6m - Box/10
Semi-Rigid Polyester Casting Bandage
Delta-Cast® Soft is fibreglass-free and was designed to provide variable support to fractures and soft tissue injuries. Its semi-rigidity allows for more flexibility and mobility, thus helping to reduce immobilisation related problems such as atrophy or joint stiffness. As a result, the overall healing process tends to be shortened.
Available in White, Red or Blue
Request further information on this product
Newsletter
Please enter your email address to subscribe to our newsletters.