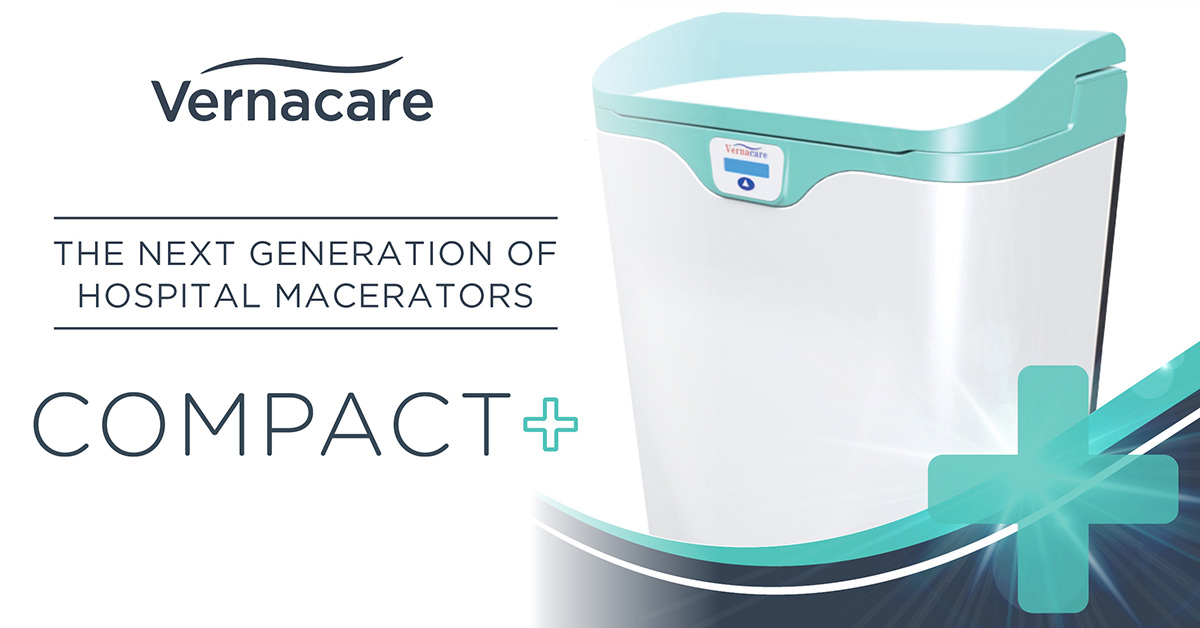 Vernacare's next-generation hospital macerator supporting intelligent infection prevention. Using the most advanced technologies, the Compact+ offers the quietest operation yet with an easy to clean aesthetic design saving space in crowded sluice/dirty utility rooms.
Infection prevention at the point of care
Removing the need for clinical staff to carry human waste to a dedicated sluice/dirty utility room, the Compact+ improves infection prevention and saves valuable nursing time.
Prevents aerosolisation of potentially harmful pathogens with an inflatable lid seal.
Reduces the risk of cross-infection by completely eliminating contact with the machine.
Minimises the risk of spillage and splashback with a user-friendly lid which has a wider opening and deeper drum for easier disposal.
Minimises downtime with advanced diagnostics and self-diagnosing screen.
Thank you for your interest in Compact+. Please fill in the form below and an Account Manager will be in touch with you shortly.
I would like to:
Newsletter
Please enter your email address to subscribe to our newsletters.