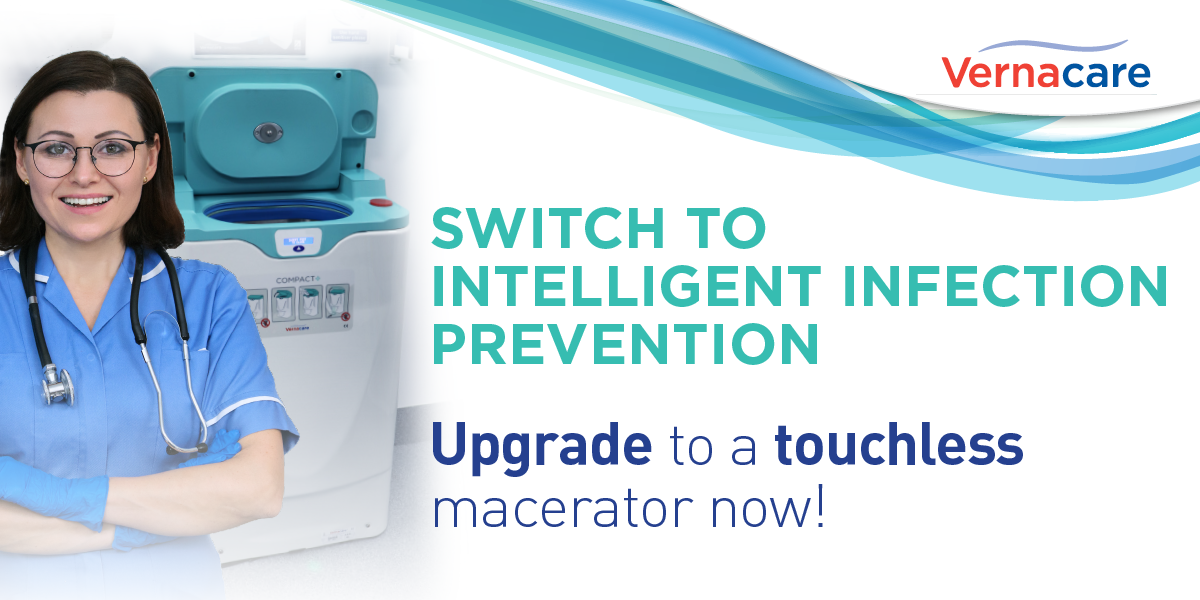 Switch to Intelligent Infection Prevention
Upgrade to a touchless macerator today!
The Vernacare Compact Macerator range has revolutionised infection prevention around the world through innovation and manufacturing excellence.
Compact+ Macerator
Vernacare's next-generation hospital macerator supporting intelligent infection prevention. Using the most advanced technologies, the Compact+ macerator offers the quietest operation yet with an easy to clean aesthetic design saving space in crowded sluice/dirty utility rooms.
Compact Macerator
A versatile, space-efficient, contactless unit that provides safe and effective waste disposal at the point of care, the Vernacare Compact macerator is the smaller unit that makes a big impact. The Compact macerator is designed for low usage areas, taking 1 single-use container per cycle.
Which Macerator Is Right For Your Hospital/Facility?
---
Please fill in the form below if you would like more information about the Vernacare Compact and Compact+ Macerators.
Newsletter
Please enter your email address to subscribe to our newsletters.