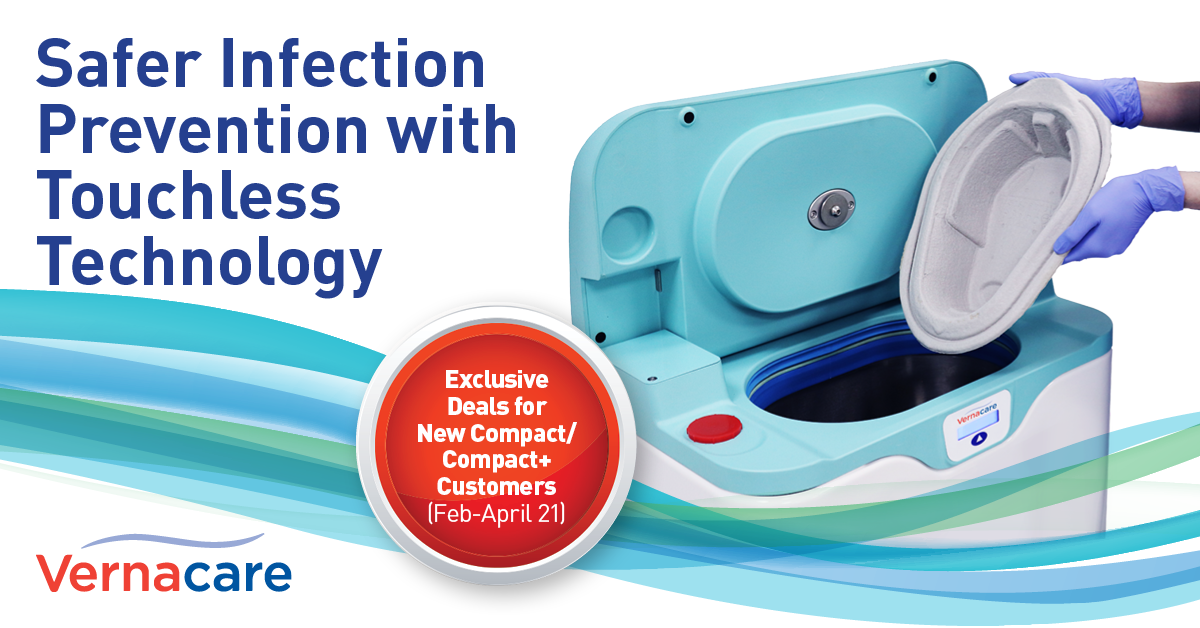 Safer Infection Prevention with Touchless Technology
Compact & Compact+ Macerators
The use of disposables has been advocated by the World Health Organization during the COVID-19 pandemic who stated that:
"Equipment should be single-use and disposable to minimise the risk of transmission"1
The revolutionary Vernacare single-use disposable system for managing human excreta, provides enhanced protection for patients, staff and caregivers. Handling of potentially contaminated re-usable containers is eliminated through handsfree sluice room operation.
For a limited time, every purchase of a Compact/Compact+ will provide you with an exclusive Vernacare savings and discount voucher your facility can use for 3 straight months.*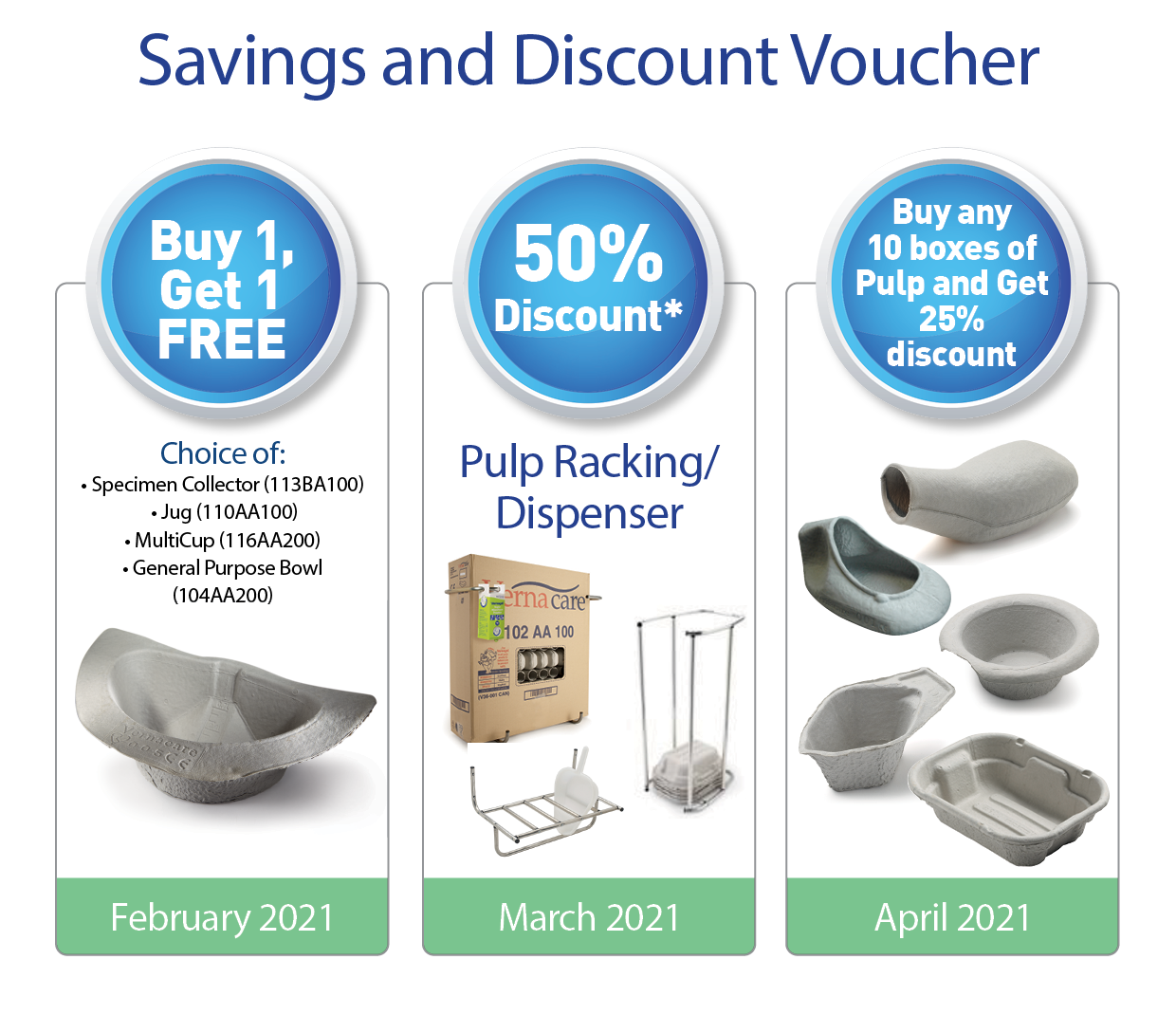 Promo Period: 1st February - 30 April 2021.
*Vernacare savings and discount voucher are fixed one-time offers per customer/facility.
This offer is not available online. Please call Customer Service or your Key Account Manager and quote your Unique Voucher code to be provided on purchase.
Newsletter
Please enter your email address to subscribe to our newsletters.