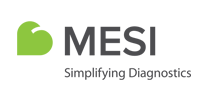 MESI is a leading global provider of automated Ankle-Brachial Index Measuring Devices (ABPI MD), present in over 50 countries. MESI design, develop and manufacture their devices in collaboration with healthcare professionals to meet and surpass their expectations. Their strategy involves educating partners and distributors as well as participating in patient awareness campaigns.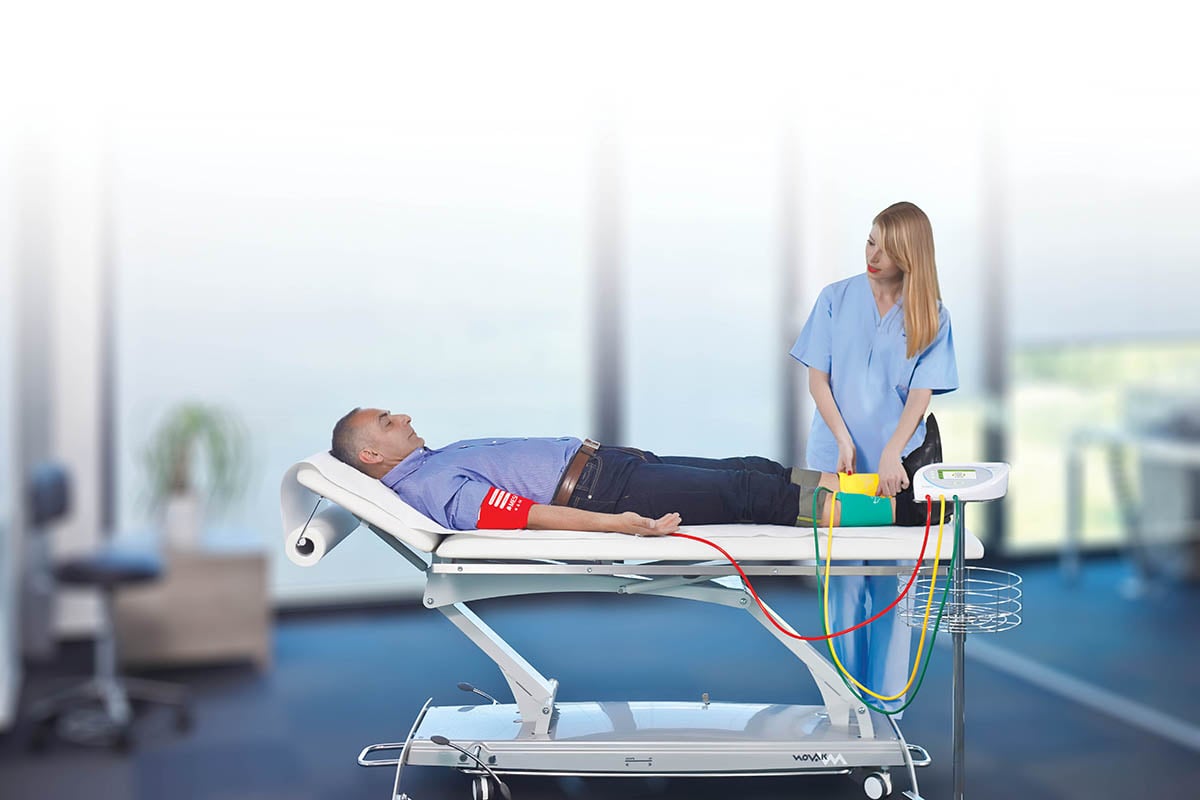 MESI
EBOS Healthcare is proud to partner with MESI to bring ABPI MD to the Australian Primary Care segment to enable easy and early diagnosis of Peripheral Arterial Disease, delivering extreme time saving and improved productivity for healthcare professionals.
MESI founders identified the need of primary healthcare for more simple and reliable diagnostic technology. Cardiovascular diseases cause 35% of deaths globally. Efficient diagnostics is the only way to lower this number.
With early diagnosis of Peripheral Arterial Disease, the Automated Ankle-Brachial Index Measuring Device – MESI APBI MD, will help over 200 million people.
DOWNLOAD MESI ABPI MD BROCHURE
---
Top Picks From Our MESI Range
Products
MESI ABPI Measuring Device

MESI ABPI MD is the fastest ABI screening tool to diagnose Peripheral Arterial Disease. A fast, simple and accurate method of measuring the Ankle Brachial Pressure Index (ABPI) in less than 1 minute.

Compared to the handheld Doppler probe, MESI ABPI MD performs an automated ABI measurement. Innovative technology enables the device to provide accurate and objective results, based on which the physicians can diagnose Peripheral Arterial Disease with great confidence.

The blood pressure on the upper and lower extremities is measured simultaneously, resulting in the calculation of the Ankle-Brachial Index (ABI). The measurement is repeatable and can be performed in only one minute, instead of the usual 30 minutes that are required to perform the manual Doppler method.

According to the American Heart Association and the European Society of Cardiology Guidelines on the prevention of cardiovascular disease, patients require a comprehensive cardiovascular risk assessment, regardless of presenting any symptoms. Both guidelines recommend Ankle-Brachial Index (ABI) measurement as the first step to early discover LEAD and lower the number of deaths caused by cardiovascular diseases.

MESI ABPI MD Includes:

ABPI Measuring Unit
Arm Cuff ( Size Medium)
Left Ankle Cuff (Size Medium)
Right Ankle Cuff (Size Medium)
AC/DC Power Supply
USB Cable
Instructions for Use

MESI ABPI MD Cuff Set Large

MESI ABPI MD Cuffs are essential for correct ABI measurement in conjunction with the MESI ABPI Measuring Device. The conical shape of the cuffs provides perfect fitting to the patient's extremities, providing the best accuracy.

Different colours indicate where to place each cuff. The red cuff should be positioned on the upper arm, the green cuff on the right ankle and the yellow cuff on the left ankle.

Each cuff is clearly labelled and includes a diagram to ensure correct placement. No training is needed as comprehensive guidelines are provided.

Large Set includes:

Arm Cuff (red)
Left Ankle Cuff (yellow)
Right Ankle Cuff (green)

MESI ABPI Measuring Device Stand

The MESI ABPI MD stand is a portable and convenient wheeled stand with a magnetic base has been designed to enhance the functionality of MESI ABPI Measuring Device.

The stand provides a flat and stable surface for the device and safe storage for the cuffs. The stand makes it possible to use it wherever it is required.

Dimensions:

Width: 23.62 inches (60 cm)
Height: 35.04 inches (89 cm)
Videos
Learn More About Peripheral Arterial Disease
MESI ABPI MD Free Trial
CLICK HERE to book for your FREE MESI ABPI MD trial. A Customer Service representative with contact you to arrange your trial.
Alternatively Freephone 1800 269 534 for more information.
Newsletter
Please enter your email address to subscribe to our newsletters.