Replacing your current macerator with a completely contactless alternative
is one of several enhanced infection prevention and control measures
healthcare facilities have adopted during the COVIC-19 pandemic to minimise
the risk of the infection from spreading.
Upgrade to a touchless macerator now!
For a limited time, when you purchase the Compact
or Compact+ you can also avail of the: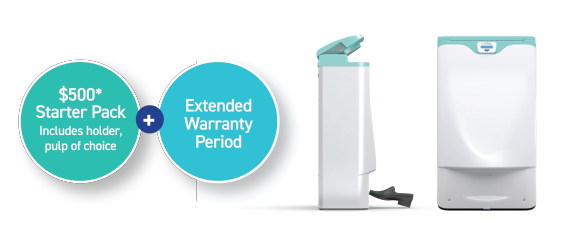 Newsletter
Please enter your email address to subscribe to our newsletters.