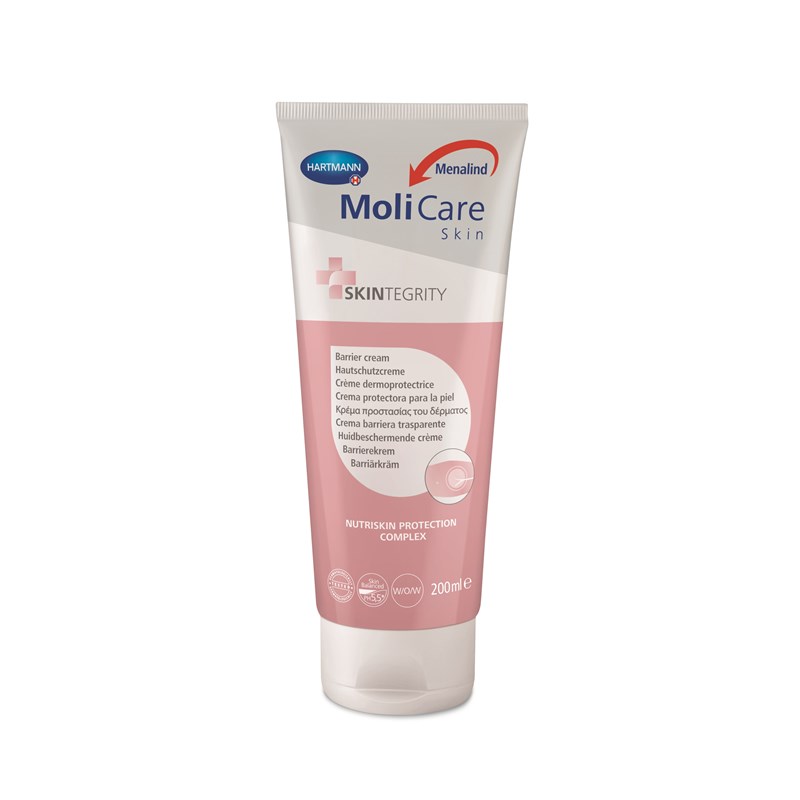 MoliCare Skin Barrier Cream 200ml
Code: 44995086
Supplier Part: 995086 (EE12)
Unit: each
Bulk Unit: 12 per ctn
MoliCare Skin Barrier Cream is dermatologically to nourish and protect the skin and its natural barrier functions from the detrimental effects of urine and faeces.
Key Features:
Protects irritated skin in the genital area from harmful substances
pH 5.5 to maintain the skin's acid mantle and natural protection layer
Contains the Nutriskin Protection Complex to strenghten the skin's barrier and regeneration function
Zinc oxide-free
Forms a transparent protective layer
Support Active Skin Protection features of HARTMANN continence products
Suitable for use with continence pads without reducing their absorbency
200ml
Formerly Menalind.
Request further information on this product
Newsletter
Please enter your email address to subscribe to our newsletters.