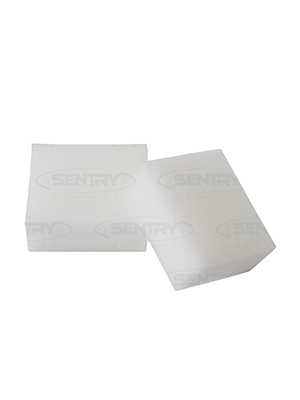 SENTRY® Foam Prep Sponge, White 6cm x 5cm x 2.5cm – Ctn/1000
Code: GUFPS001
Supplier Part: FPS001
Unit: ctn
Buy In Item
SENTRY® Foam Prep Sponge is disposable and easy to use to wash the skin for general hygiene and preparation for medical or surgical procedures. Suitable for cleaning incision sites and preparing for surgical procedures.
Specifications:
Brand: SENTRY®
Product: SENTRY® Foam Prep Sponge, White 6cm x 5cm x 2.5cm (FPS001)
Colour: White
Size: 6cm x 5cm x 2.5cm
Sterility: Non-Sterile
Unit of Measure: Carton of 1000
Image is a sample of product
Request further information on this product
Newsletter
Please enter your email address to subscribe to our newsletters.