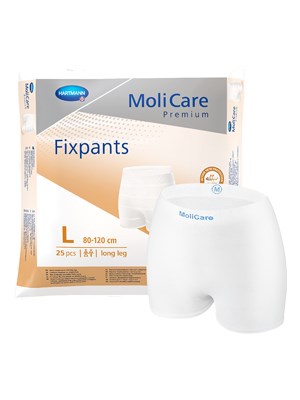 MOLICARE SOFT LARGE 80-120cm - Pkt/25
Code: 44947792
Supplier Part: 947792
Unit: pkt
MOLICARE SOFT LARGE 80-120cm
MoliCare Premium Fixpants range is a unisex, highly elastic fixation pant that look and feel like underwear. Its soft, high quality material offer high wearing comfort for your patients.
Highly elastic fixation pant just like underwear
Designed to hold a continence pad securely in place
Suitable for men and women
Made from soft, high quality material for superior wearing comfort
Two styles are available, short leg and long leg
Size: 80-120cm
Box/25
Request further information on this product
Newsletter
Please enter your email address to subscribe to our newsletters.